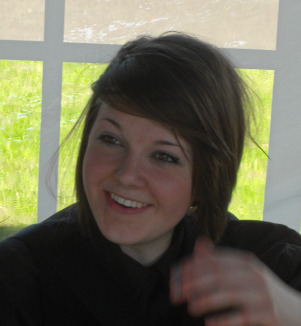 BORN: 1991

OCCUPATION:

STUDENT STUDYING VET NURSING

WHEN DID YOU START PLAYING?

AGE 15. I STARTED BECAUSE RHONA HAD & MY DAD LIKES THE PIPES, ALTHOUGH I AM A DRUMMER.

BIGGEST INFLUENCE:

TYLER FRY AND EDDIE MORRIS

FAVOURITE BAND/TUNE:
PIPE BAND - STRATHCLYDE POLICE PIPE BAND
TUNE - DRUM FANFARE
OTHER MUSIC: OWL CITY

LIKES/DISLIKES:
LIKES - FLOWERS
DISLIKES - BRUSSEL SPROUTS AND MUSHROOMS

HOW DO YOU THINK YOUR FELLOW BANDMATES WOULD DESCRIBE YOU:
BLONDE AND FUNNY!