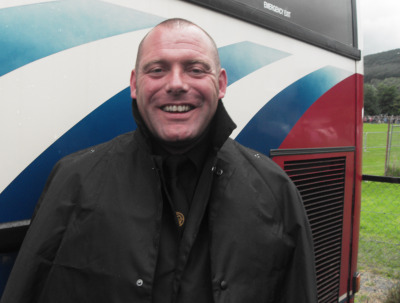 BORN: 1969
OCCUPATION:

UNEMPLOYED

WHEN DID YOU START PLAYING?
AGE 11. WE USED TO GET FRIDAY AFTERNOON OFF SCHOOL, SO I STARTED PIPING.

BIGGEST INFLUENCE?
LOGAN TANNOCK - MY TUTOR AND GORDON WALKER

FAVOURITE BAND/ TUNE:
PIPE BAND - BAGAD KEMPER PIPE BAND
TUNE: 'SUSAN MCLEOD'
OTHER MUSIC: RUSH

LIKES/DISLIKES:



LIKES - CHILLI, GARLIC AND SKI-ING
DISLIKES - MUSHROOMS AND PORK

HOW DO YOU THINK YOUR FELLOW BANDMATES WOULD DESCRIBE YOU:
EASY GOING!