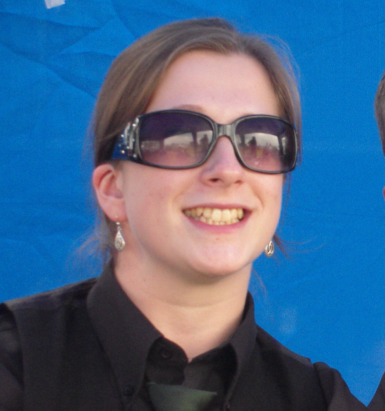 BORN: 1989
OCCUPATION:

STUDENT STUDYING PHYSIOTHERAPY

WHEN DID YOU START PLAYING?

AGE 10. I WAS FORCED BY MY MUM AND DAD AND THEN REALISED I ACTUALLY QUITE LIKED IT.

BIGGEST INFLUENCE?
JAMES MCEACHERN (BUT TELL NIGEL IT'S HIM!!)

FAVOURITE BAND/ TUNE:
PIPE BAND - ST LAURENCE O' TOOLE
TUNE - ISLAY PIPE BAND'S 2010 SELECTION
OTHER MUSIC: LOTS MORE OTHER MUSIC
LIKES/DISLIKES:



LIKES - DANCING IN THE RAMSAY HALL
DISLIKES - PEOPLE THAT EAT WITH THEIR MOUTHS OPEN


HOW DO YOU THINK YOUR FELLOW BANDMATES WOULD DESCRIBE YOU:
SEXY AND VOLUPTUOUS!!