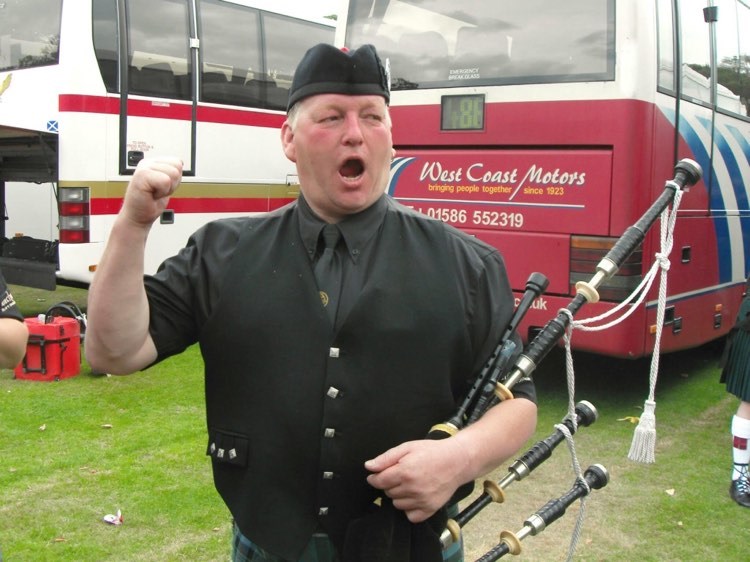 NAME: ANDREW MCEACHERN
YEAR OF BIRTH: 1962
OCCUPATION: Fisherman/Taxi Driver
WHEN AND WHY DID YOU START PLAYING:
I started playing because my house was full of pipes. My father played as did my brother.

YEAR YOU STARTED COMPETING WITH ISLAY PIPE BAND: 1997
BIGGEST INFLUENCE:
My father Neil McEachern
FAVOURITE TUNE TO PLAY:

John MacDonald of Glencoe
FAVOURITE PIPE BAND TO LISTEN TO: Inveraray
FAVOURITE BANDS/SINGERS TO LISTEN TO (NOT PIPE BANDS):
Julie Fowlis, Trail West and Skerryvore

OTHER HOBBIES YOU HAVE:
Watching Football, playing darts and drinking gin
FAVOURITE MOMENT IN ISLAY PIPE BAND:
Playing in Grade 1 at Cowal and being centre band along with Inveraray on the same day

HOW DO YOU THINK YOUR FELLOW BAND MATES WOULD DESCRIBE YOU IN 3 WORDS:

Very laid back!