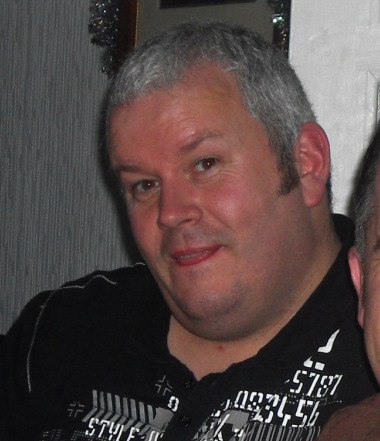 BORN: 1963
OCCUPATION:

CARER FOR PEOPLE WITH DISABILITIES

WHEN DID YOU START PLAYING?
AGE 7. MY FAMILY PLAYED THE PIPES, HOWEVER I PLAY DRUMS.

BIGGEST INFLUENCE:

ALEX DUTHART, ERIC WARD, JIM KILPATRICK AND BOBBY REA

FAVOURITE BAND/TUNE:

PIPE BAND - SHOTTS & DYKEHEAD AND SFU
TUNE - ERIC WARDS SCORE TO 'SCOTLAND THE BRAVE'

LIKES/DISLIKES:

LIKES - BIKES, BEER AND CURRIES
DISLIKES - ARGUMENTS

HOW DO YOU THINK YOUR FELLOW BANDMATES WOULD DESCRIBE YOU:
THE 'G' HUNK!!