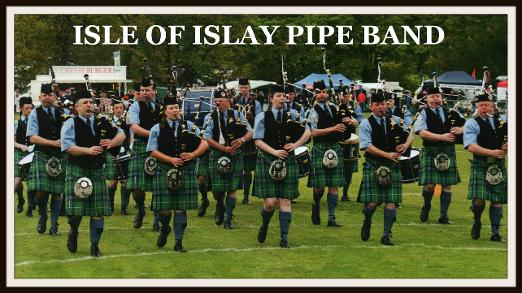 Like so many of the Hebridean isles, the Isle of Islay has been blessed with pipe music for the past two millennia and for many years the Islay Piping Society dominated the music scene on the island. Although history shows the formation of a pipe band in the early 1950's, it wasn't until April 1992 that some islanders got together and decided to start the current Islay Pipe Band. It was duly formed and subsequently registered with the Royal Pipe Band Association in Glasgow and under the leadership of Nigel Morris, the band won their first trophy at Pitlochry in 2006. Since then, the band has progressed steadily from Grade 4B to Grade 3A, winning the Scottish, British, two European titles and the (Grade 4A) Champion of Champions crown along the way. Led by Pipe Major Nigel Morris and Leading Drummer Colin Latta, Islay Pipe Band currently compete in Grade 3A and attend

all the major competitions, hoping to continue their success in the coming season.

In the past the band has

taken part in New York's 'Tartan Day Parade' and has

performed in major venues in Glasgow and Edinburgh with 'John Rae's Celtic Big Feet'.
Islay Pipe Band play at many events around Islay and Jura, including 'Feis Ile' (

The Festi

val of Malt and Music), the Islay Beach Rugby Tournament, The Isle of Jura Music Festival and numerous weddings and ceilidhs.

* Regular weekly practices and tuition are held in 'Ionad Chaluim Chille Ile', Bowmore on Tuesday and Thursday evenings - Contact Nigel Morris for more info.

FUNDING
Funding a competitive pipe band is a very expensive business....from the twice weekly hire of the practice venue, maintenance of pipes, drums, uniforms and the occasional purchase of equipment for new members; to the added financial burden which living on Islay places on the band. The high cost of travel to and from the island can prove extremely prohibitive and therefore Islay Pipe Band are indebted to Kilchoman Distillery whose sponsorship over the past two years has helped finance accommodation and travel, thus enabling the band to compete at all five major championships on the mainland.
This year, the band organised a dinner-dance at the Grosvener Hilton Hotel in Glasgow which was an outstanding success and they continue to fund-raise locally, hosting dances, bingos etc and the ever popular '100 Club' - details of which can be found opposite.
With the ongoing support of Kilchoman Disillery and many individuals and businesses both on Islay and the mainland, the band can hopefully continue in its role as worthy Islay ambassadors for many years to come!Any donations to the Islay Pipe Band are gratefully received and VERY much appreciated. Also, if you are interested in booking the band, please email for more information to: islaypipeband@hotmail.co.uk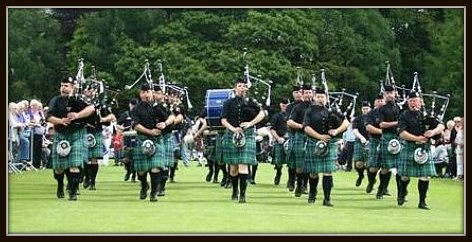 WELCOME TO THE ISLAY PIPE BAND WEBSITE
ENJOY YOUR VISIT!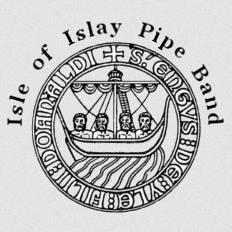 Islay Pipe Band
Reg.
Charity No. SCO28598

********
MAKE A DONATION VIA PAYPAL TO
'islaypipeband@hotmail.co.uk'

2013 BAND SCHEDULE

SAT 9TH FEBRUARY
FUNDRAISING DINNER, GLASGOW

SAT 18TH MAY
BATHGATE HIGHLAND GAMES

SAT 25TH MAY
BRITISH CHAMPIONSHIPS, BATHGATE

FEIS ILE - 29/30TH MAY
WED - BOWMORE OPEN DAY
THURS- KILCHOMAN OPEN DAY
BLÀR - BOWMORE HALL

SAT 29TH JUNE
EUROPEAN CHAMPIONSHIPS, FORRES

SAT 27TH JULY
SCOTTISH CHAMPIONSHIPS

THURS 9TH AUGUST
ISLAY SHOW

SUN 18TH AUGUST
WORLD CHAMPIONSHIPS

SAT 31ST AUGUST
COWAL CHAMPIONSHIPS

SAT/SUN 28/29TH SEPTEMBER
ISLE OF JURA MUSIC FESTIVAL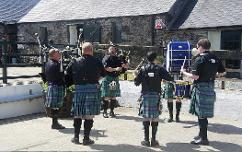 THANKS FOR CHECKING US OUT
PLEASE SIGN OUR GUESTBOOK!