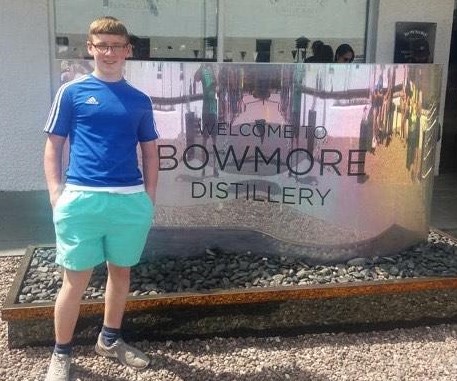 NAME: JAMIE CAMPBELL
YEAR OF BIRTH: 1/9/01
OCCUPATION: Mechanic
WHEN AND WHY DID YOU START PLAYING:
Been playing about 12 years. Don't think I got much of a choice about it
YEAR YOU STARTED COMPETING WITH ISLAY PIPE BAND: 2017
BIGGEST INFLUENCE: My older brothers
FAVOURITE TUNE TO PLAY:
Too many to choose from

FAVOURITE PIPE BAND TO LISTEN TO:
Field Marshall
FAVOURITE BANDS/SINGERS TO LISTEN TO (NOT PIPE BANDS):
Hard to choose a favourite I listen to anything
OTHER HOBBIES YOU HAVE:
Mountain biking
FAVOURITE MOMENT IN ISLAY PIPE BAND:
Getting our first prize in grade 2 at the uk championships in 2018
HOW DO YOU THINK YOUR FELLOW BAND MATES WOULD DESCRIBE YOU IN 3 WORDS:
Lovely wee boy!!