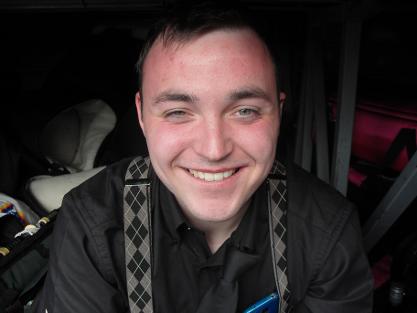 NAME: Mark Watt


YEAR OF BIRTH: 1995
OCCUPATION: Engineer

WHEN AND WHY DID YOU START PLAYING:


I think I was around 8 when I started the tenor drum but then I caught myself on and went on the snare drum! Ive always loved listening to pipe bands and I wanted to be involved!

YEAR YOU BEGAN COMPETING WITH ISLAY PIPE BAND: 2014
BIGGEST INFLUENCE: Must say the ole boy!


FAVOURITE TUNE TO PLAY: Follow Follow
FAVOURITE PIPE BAND TO LISTEN TO: Spirit of Scotland or PSNI
FAVOURITE BANDS / SINGERS TO LISTEN TO (Not Pipe Bands): Simon and Garfunkel
OTHER HOBBIES YOU HAVE: Taking the hand out of Sarah!
FAVOURITE MOMENT WITH ISLAY PIPE BAND:

Winning the Grade 2 UK champions as a drum core; love every moment in Islay!

HOW DO YOU THINK YOUR FELLOW BAND MATES WOULD DESCRIBE YOU IN 3 WORDS:

The best drummer.