KILCHOMAN SINGLE MALT WHISKY - A VERY SPECIAL EDITION!
Band funds will soon be receiving a huge boost thanks to the incredible generosity of our sponsors Kilchoman Distillery. A unique 'Islay Pipe Band' bottling from a cask specially chosen by Manager (& band stalwart) John MacLellan and our very own Andrew McEachern, will go on sale from 20th May until 1st June at a cost of £75 per bottle.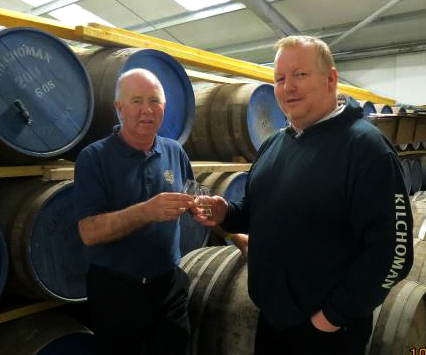 More information on purchasing this highly collectable special edition can be found on the Kilchoman Distillery website.
It's competition time again and Islay Pipe Band's first test of 2013 will be at the West Lothian Highland Games, Bathgate on Saturday 18th May. The band should gain invaluable experience by competing at this minor competition as it acts as a timely run-in for the British Championships which take place the following weekend at the same location. Please come along and support the band if you're in the Bathgate area on either weekend and remember, you can keep up to date with all the news here and on our facebook page.