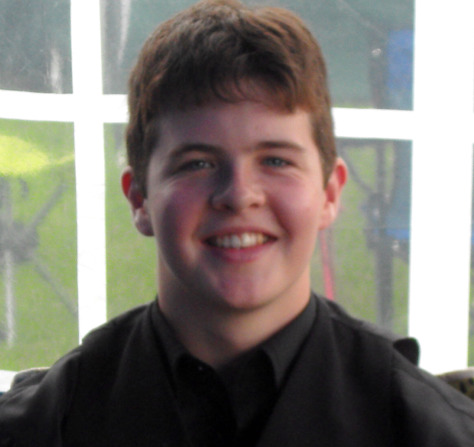 BORN: 1990

OCCUPATION:

STUDENT STUDYING MEDICINE
WHEN DID YOU START PLAYING?

AGE 11. MY GRAMPA WAS A PIPER, SO HE GOT ME INTERESTED IN IT.
BIGGEST INFLUENCE?

DUNCAN HEADS
FAVOURITE BAND/ TUNE:

PIPE BAND: SIMON FRASER UNIVERSITY
TUNE: 'JOHN MORRISON OF ASSYNT HOUSE'


LIKES/DISLIKES:



LIKES - BEING AT HOME WHEN THE WEATHER'S NICE
DISLIKES - PEOPLE WHO GIVE THEIR CHILDREN STUPID NAMES!



HOW DO YOU THINK YOUR FELLOW BANDMATES WOULD DESCRIBE YOU:
HANDY TO HAVE AROUND IN CASE SOMEONE CHOKES!!!