THE SPIRIT OF ISLAY PIPE BAND PAGE
AN IMPORTANT NEWS UPDATE FROM THE ISLAY PIPE BAND:
From a funding crisis at the beginning of the year, to a brand new sponsor in Bruichladdich, 2009 has been quite a year for the Islay Pipe Band.
After a very successful first season competing in Grade 3b, there was only time for a quick breather before settling down to the prospect of a long winter of practice and more practice – deciding on next years competition sets, learning the new tunes and forever striving to improve on last years performances.
If that wasn't more than enough to contend with, the band has also been nurturing up and coming pipers and drummers, holding tuition sessions every Thursday evening before their own band practice. The progress made by the the new students has been quite outstanding, resulting in what many thought was just a 'pipe dream' on Pipe Major Nigel Morris' part, becoming a reality. . . .
Nigel had the idea, that as well as the main band, if there was enough interest and talent shown, then eventually a secondary band could be established, and then they too could begin their own journey in the piping world.
Much sooner than expected, that time has arrived, and the Islay Pipe Band are delighted to introduce to Islay and the world. . . .

'THE SPIRIT OF ISLAY PIPE BAND'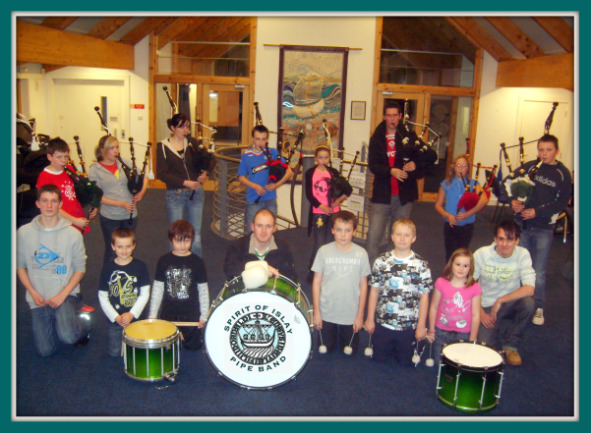 After gaining vital experience playing alongside the main band on Islay, it is hoped the new band will eventually compete in Grade 4B. So look out for them in 2010 and please give them all the encouragement and support they deserve.
It's fantastic news for Islay and with more interest being shown on a weekly basis, it looks likely there will be a pipe band on the island for many years to come . . . . . long after the present Islay Pipe Band members have hung up their sporrans!!!
The Spirit of Islay Pipe Band are:-
PIPERS: SNARE DRUMMERS: TENOR DRUMMERS: BASS

SCOTT LINDSAY MICHAEL BRUCE HANNAH CAMPBELL SCOTT ROWLAND
ALASDAIR CURRIE SEAN GORDON CIARA MACMILLAN

STACEY BAKER RYAN JOHNSTONE CATRIONA MACPHEE

JAMES MORRIS EWAN MACDONALD RUARIDH SCOTT

PAMELA FISHER CONNAGH FLETCHER

ROBERT MACDOUGALL
PAMELA FERGUSON

RACHAEL MACDONALD

It August last year some of the pupils receiving tuition from the pipe band took their first tentative steps in public, playing alongside the Islay Pipe Band at the Airport Open Day.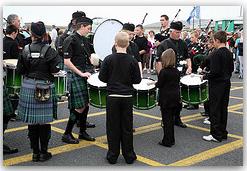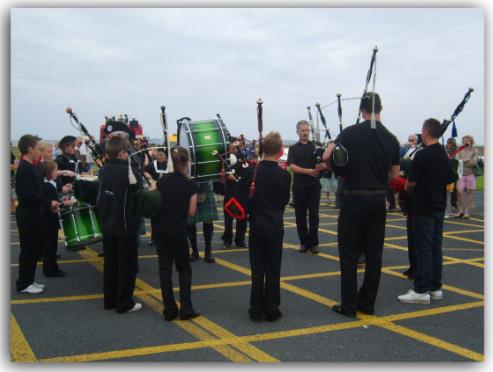 Now only a year on, we have a fully fledged band who made their first public appearance at the Bruichladdich Open Day in May. Since then have coped remarkably well in the spotlight, growing in both confidence and ability whilst delighting the crowds along the way.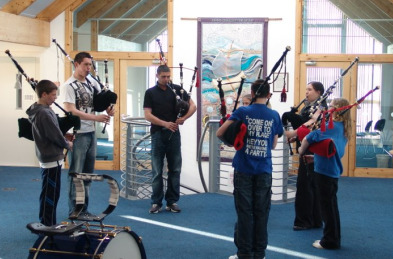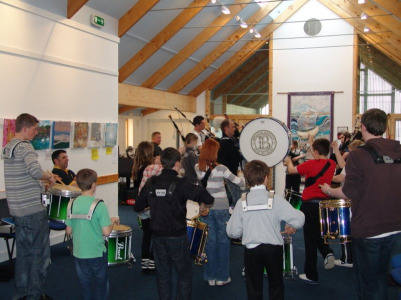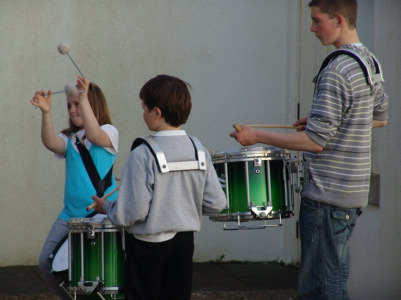 PRACTICING AT THE GAELIC COLLEGE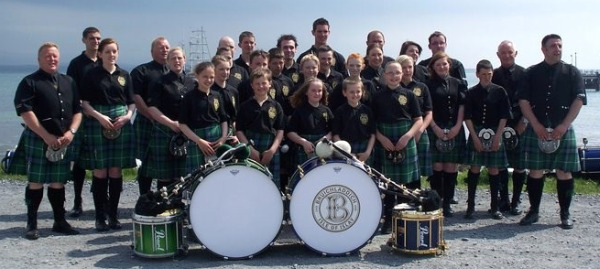 ISLAY'S TWO PIPE BANDS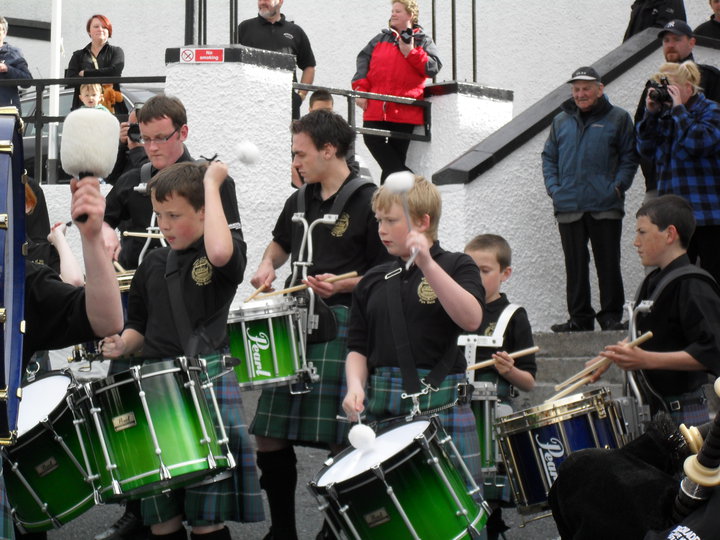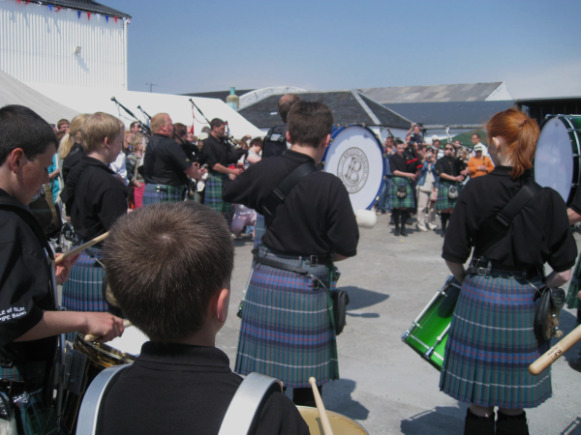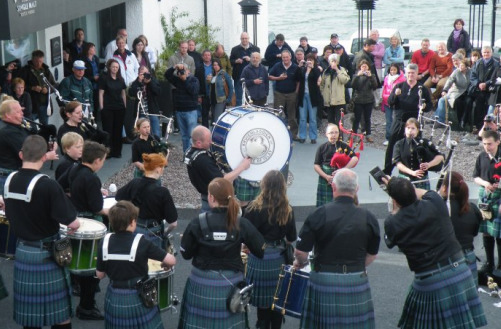 PERFORMING DURING FEIS ILE AND AT THE BEACH RUGBY