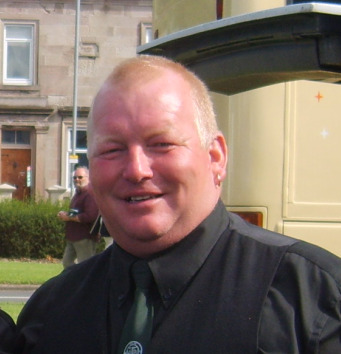 BORN: 1962
OCCUPATION:

HEAD OF FINANCE AT KILCHOMAN DISTILLERY

WHEN DID YOU START PLAYING?

AGE 10. MY FATHER WAS A PIPER AND IT WAS THE NATURAL THING TO DO.

BIGGEST INFLUENCE:

MY FATHER NEIL MCEACHERN AND MY BROTHER JAMES.

FAVOURITE BAND/TUNE:

PIPE BAND - SHOTTS AND DYKEHEAD
TUNE - 'CABER FEIDH'
OTHER MUSIC: MEATLOAF - PARADISE BY THE DASHBOARD LIGHT.

LIKES/DISLIKES:
LIKES - LAGER
DISLIKES - LIVER

HOW DO YOU THINK YOUR FELLOW BANDMATES WOULD DESCRIBE YOU:
LAID BACK!