I
slay Pipe Band competed at the UK Champions in Belfast on Saturday 11th June finishing in 12th place overall.
The following video is our performance on the day.
MARCH 2016

JOHN MACLELLAN (1955 - 2016)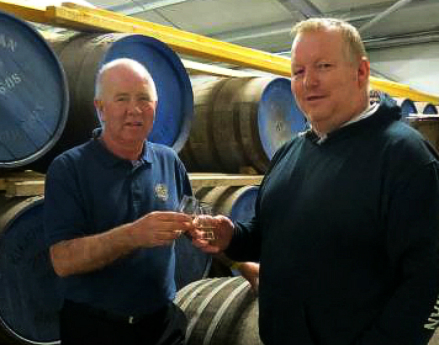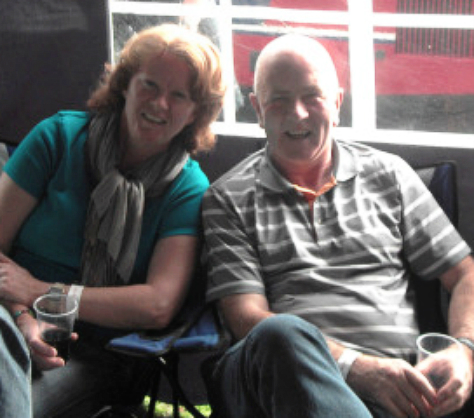 Islay Pipe Band are very saddened to hear about the very premature passing of John MacLellan.
Sandy, John's son has played in band since he was big enough to hold the pipes! John was an avid supporter of the band and got us our first sponsorship with Black Bottle when he was at Bunnahabhain and then with Kilchoman distillery who have sponsored the band for last 5 years...I'm sure John had a wee word in Anthonys ear!
Thanks John for all your support and words of encouragement over the years and our heartfelt condolences for Lindy, Rosie and Sandy. XX
It has just been confirmed by the RSPBA Music Board that Islay Pipe Band has been promoted to Grade 2.

This is a magnificent achievement and a testament to all the hard work put in over the years. It saw the band progressing steadily through the grades from Grade 4b to the now dizzy heights of Grade 2. Everyone who has played in the band over the years has helped the band get to where it is today, so a big thank you to everyone.

The band would once again like to thank our sponsors, Kilchoman Distillery and also the MacTaggart 3rd Fund and Schroder Foundation for their support.

The band rounded off the season at the Cowal Championships and left with silverware to polish winning 1st- Grade 3 MSR,
1st - Grade 3 Medley. And in the Grade 2 competitions: 4th - MSR, 5th - Medley. It was a thoroughly enjoyable day and a fitting end to a memorable season.


ISLAY PIPE BAND CROWNED GRADE 3A CHAMPION OF CHAMPIONS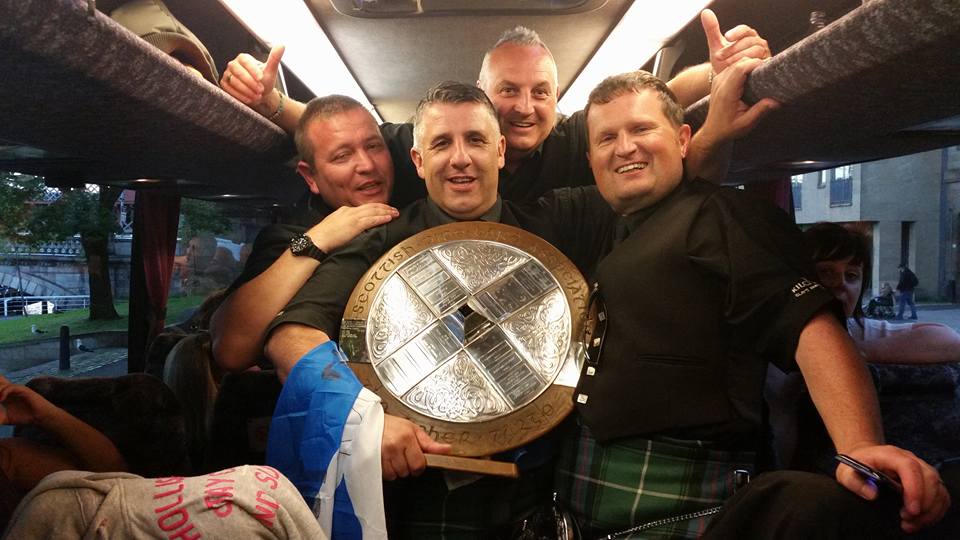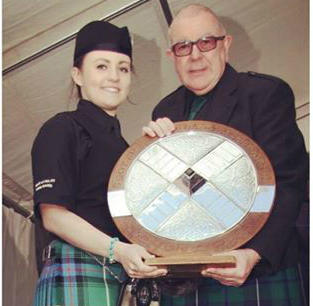 Although the Islay Pipe Band failed to continue this year's remarkable run of success at the World Championships on the 15th August, the band were delighted to be presented with the Grade 3A Champion of Champions Shield.
Despite a controversial and dissappointing adjudication in the Worlds qualifiying rounds, their hard work and earlier successes meant the band were rewarded with the prestigious title. Congratulations to everyone!!!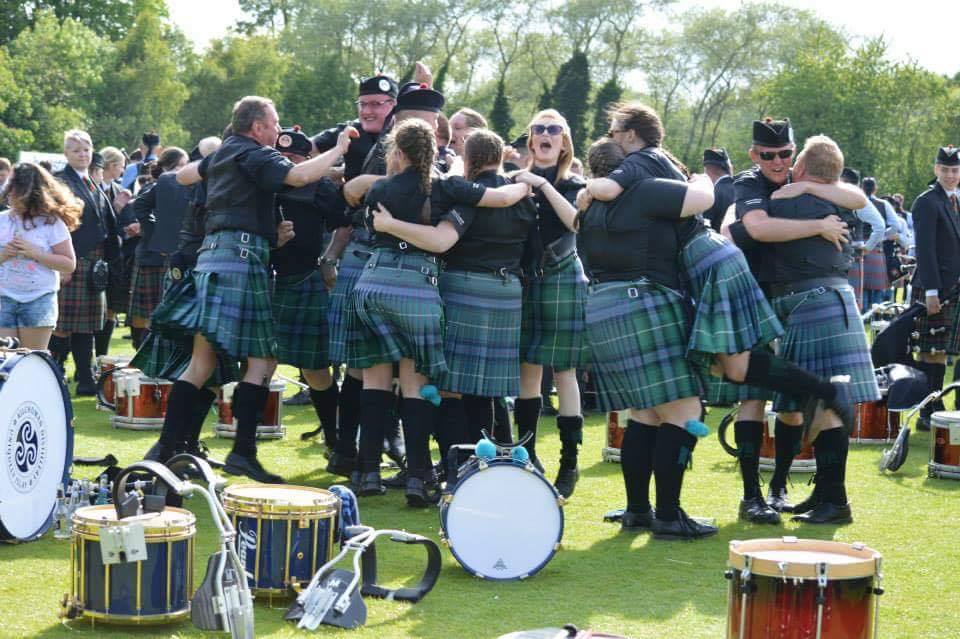 JUNE 13th
ISLAY PIPE BAND ARE GRADE 3A UK CHAMPIONS
Islay Pipe Band have continued their fantastic run at Belfast this weekend by winning the UK Championship title in Grade 3A....Once again, a massive well done to everyone ...all your hard work is paying off!!

JUNE 9th
BAND ROUND -UP BY ANDREW McEACHERN

The band has been pretty busy over the past few months: On the 16th May we competed at the Gourock Highland Games and came first in Grade 3 and second in Grade 2. Thanks very much to Caledonian MacBrayne for stalling their sailing as we were a wee bit late for the ferry! During the whisky festival week the band played at Bruichladdich Open Day, the Islay
Hotel and Kilchoman Distillery before heading to Bathgate to compete in the British Championships. For once it was not raining and the sun shone on Islay Pipe Band as we were declared Grade 3A British Champions 2015! While all the band members were ecstatic, it was a special day for youngsters Catriona MacPhee, Katie McNiven and Kyle Rowan who had never won a major with Islay Pipe Band before. Well done all! This Saturday we are in Belfast where we are competing in the UK Championships; hopefully our good season will continue and we will return home with a prize.
As part of Kilchoman Distillery's sponsorship of the band, there is a special bottling exclusively for Islay Pipe Band on sale at the distillery. This is the 3rd release for the band and there are not many bottles left, so if you would like to purchase one, they are available from Kilchoman Distillery.
Our new CD is now on sale and available at several outlets on Islay: Bowmore Post Office, Islay Hotel, Bruichladdich and Kilchoman Distilleries and Bruichladdich Mini Market at a cost of £10.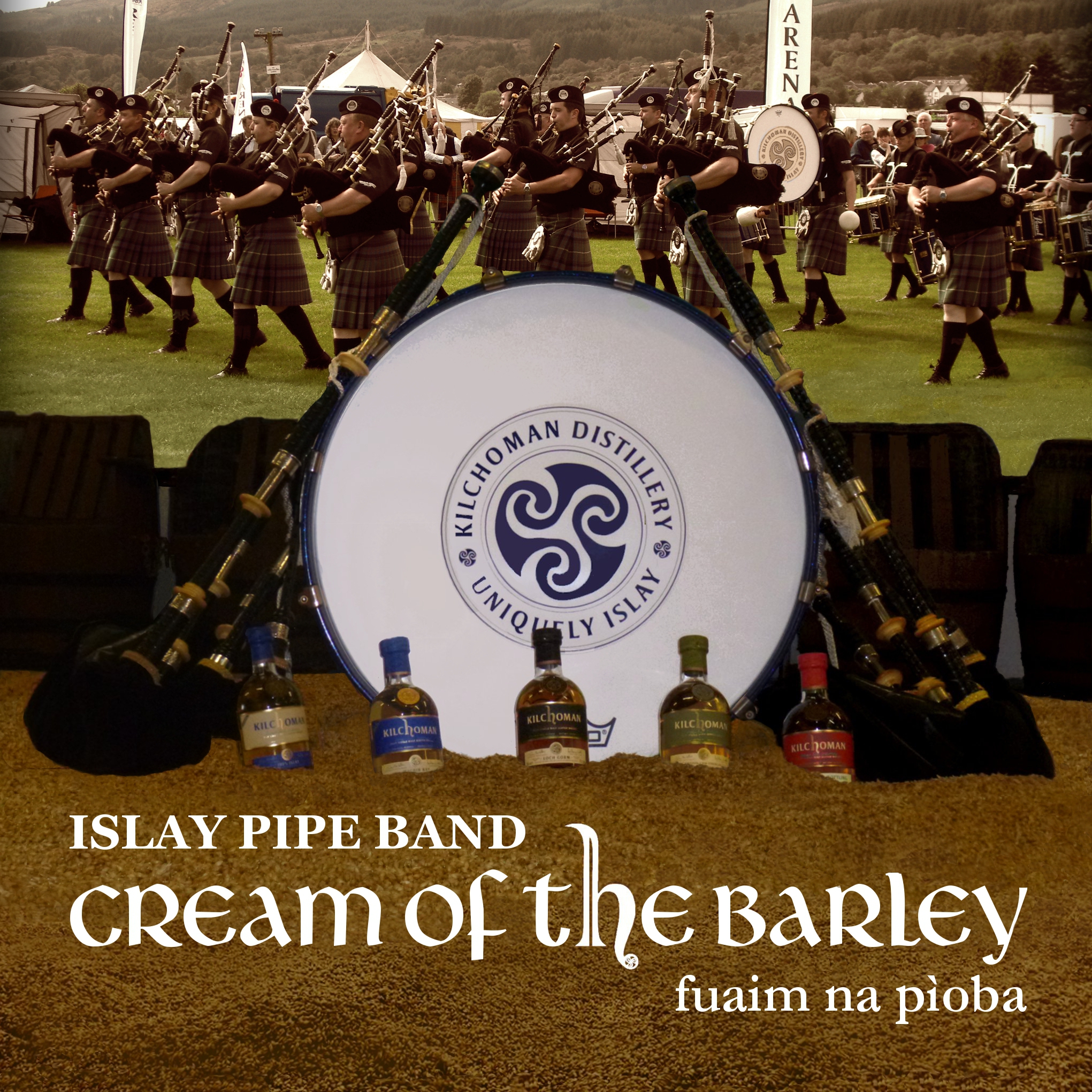 The competition to name the CD was won by Emma McNeill, Primary 7, Port Ellen Primary, Her winning title 'Fuaim Na Pioba'( Sound of the Pipes) is now emblazoned on the CD cover and a £25 voucher is on its way to her. Well done Emma!

May 31st

The big news from the British Championships this weekend in Bathgate, is that Islay Pipe Band have been crowned Grade 3A British Champions!!!!
WELL DONE TO EVERTONE!!

SCROLL DOWN RIGHT HAND OF PAGE FOR A VIDEO OF THE PERFORMANCE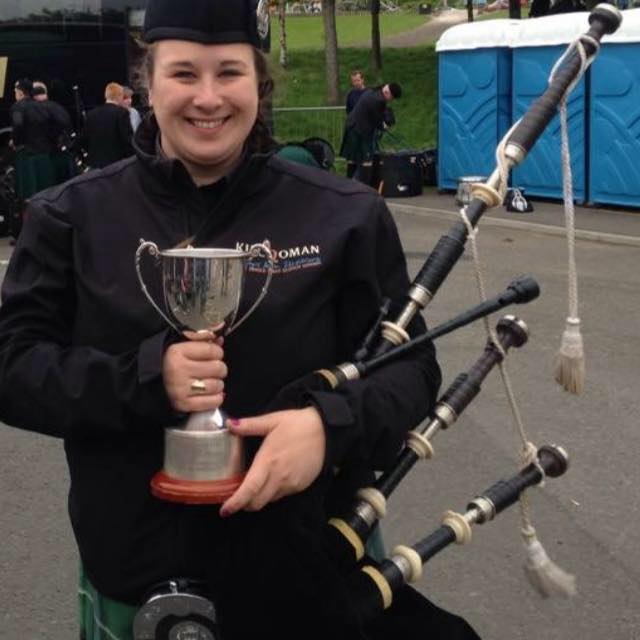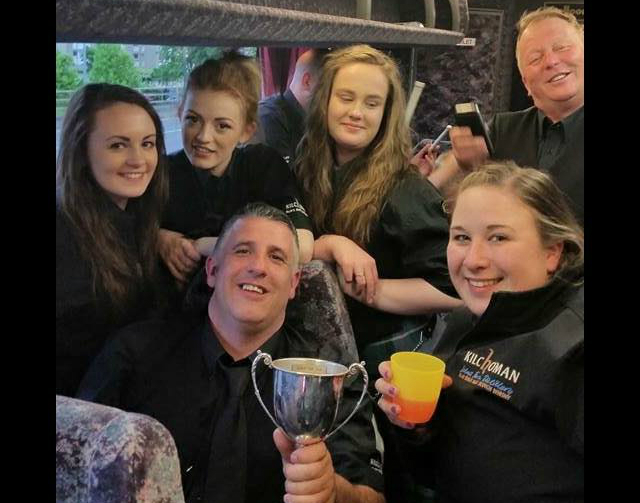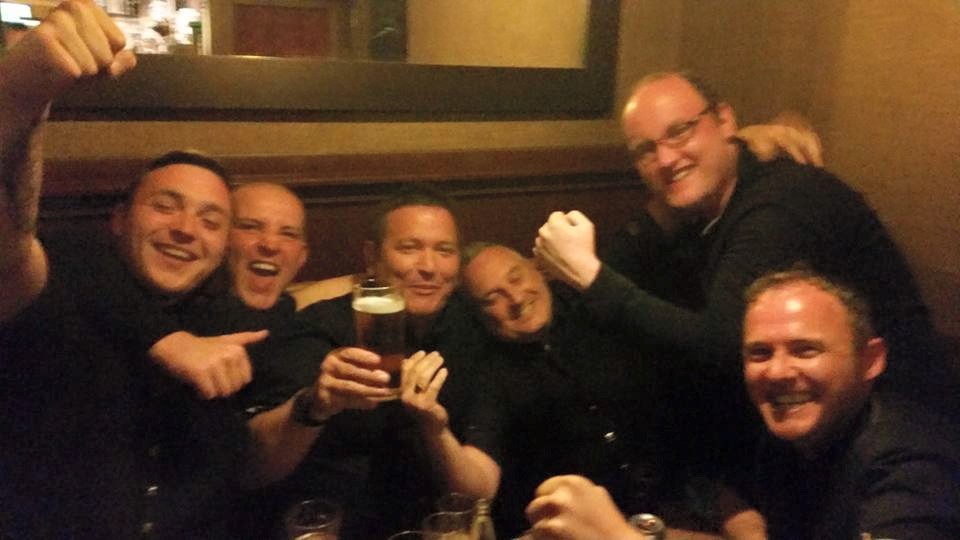 The competition season got off to a flying start on Sunday 10th May when the band secured First Place in Grade 3 and Second Place in Grade 2 at a very wet and windy Gourock Highland Games. Well done and congratulations also to Katie McNiven who made her competition debut with the band at Gourock.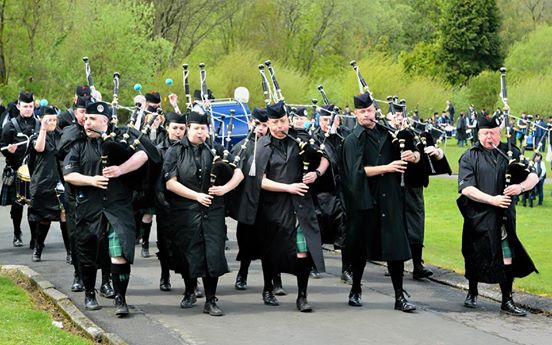 SPECIAL PIPE BAND BOTTLING BY KILCHOMAN DISTILLERY


Kilchoman distillery in their sponsorship of Islay Pipe Band will do their 3rd exclusive bottling for the pipe band on the 15th of May. It will be for sale at distillery- cash or cheque for £75- it is 5yo bourbon finished in PX sherry cask for 2 months- mmmm lovely I know as John MacLellan and I had wee sample! It is bottled on 15th but won't be on sale until Monday 18th- there will be approx 250 bottles- the Band once again thanks Kilchoman Distillery for their magnificent support

FOR MORE INFO:
WWW.KILCHOMANDISTILLERY.COM


MERRY CHRISTMAS AND A VERY HAPPY NEW YEAR TO YOU ALL!!

Islay Pipe Band were delighted to hear that Anthony and Cathy Wills of Kilchoman Distillery have agreed to sponsor the pipe band for a further three years. On behalf of the whole band, Andrew McEachern said he "would like to thank them for their continued support. Not only now, but from day one, Kilchoman have always contributed to the band in one way or another.." Andrew also wished to convey his thanks to the Kilmeny Ceilidh Club who had also contributed to band funds. He said his thanks were just a little late due to Pipe Major Nigel mislaying the cheque!!

Over the past few months, the band has been busy recording a new CD at Headhunter Records in Glasgow . Andy from the Isle of Arran is currently busy mixing the album and hopefully the CD will be a good listen and a great success. It should be available by Easter and will retail at £10. It consists of 12 tracks with the pipe band accompanied on several by Simon Moran on fiddle, the Rowan Brothers on accordian and keyboard and Alastair Currie on vocals.

Some other news.....Pipe Major Nigel Morris is now teaching Piping in the islands' primary schools and Islay High School having taken over the post vacated by James Carmichael. "I am sure Nigel will continue to add to all the good work James has done over the past few years" says Andrew "Already the band is seeing new talent at the weekly band practices and I'm sure he will work hard to enhance piping on the island" and added " and if the kids get ever get tired of practicing, Nigel can always show them some of his famous magic tricks!!
Finally the band is busy preparing for next years competition season and working hard on their new Medley and March, Strathspey and Reel arrangements. It will be that time again before we know it!!!



The season so far....an update from Andrew Mceachern

Islay Pipe Band has competed at three competitions this season so far. Our first competition was the British Championships at Bathgate where we put in a really good performance and got sixth place. We were delighted we got a prize but were bit disappointed not to be placed higher. Two weeks later we headed for Belfast to play in the UK Championships; this competition replaces the Cowal Championship which now has 'minor' status. We have been very fortunate in the last six or seven years not to have had too many 'bad days at the office', but this was one of them.....we ended up fifteenth and have no arguments on that score as we made mistakes and errors which were very unlike us. It was a long road home from this one!

At the end of June we travelled up to Forres for the European Championships. We played well and came fourth but there's still a lot of room for improvement. The Forres competition is a great day out and it was good to meet some fellow Ileachs; Bill and Irene Robertson who used to run the Abbotsfort Hotel in Bruichladdich, George and Irene Ingram, Shona and Donald Anderson, Margaret Macindeor and family among others.

This season Kyle Rowan aged 12 is playing with the band....Kyle is the son of Mairi Stewart from Bowmore and Alasdair Currie also made his debut at Forres. It's really great to see young pipers coming into the band and very good ones at that! Sandy Maclellan who is now Dr Maclellan also played at Forres. Despite having lots of studying for his chosen career, Sandy has kept the pipes going which is not always easy so credit to him for doing so. Nicola Hammond and Linsay Macarthur have also returned home to Islay to further their teaching careers which is another big plus for the band. Our next competition is the Scottish Championships at Dumbarton at the end of July. Of all the grades in the competitions we are last on to play at approx 4.45pm, so if you are nearby please come along and give us some support!
So there's plenty to keep us going over the next few months and the band will be making another CD at the beginning of October and we hope this will be as sucessful as our first CD as I'm sure it will...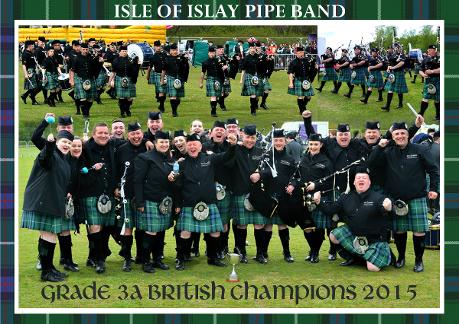 PIPING AND DRUMMING TUITION IS HELD BETWEEN 7.00 PM AND 8.00 PM AT THE GAELIC COLLEGE, BOWMORE ON TUESDAY AND THURSDAY NIGHTS. IF YOU ARE INTERESTED IN COMING ALONG, PHONE NIGEL MORRIS (piping) - (01496)300445 OR SANDY MACLEAN (drumming) - (01496) 850534


COMPETITION RESULTS
2019 SEASON (GRADE 2)
British Championships - 7th
UK Championships -9th
(Best Drumcorps - 1st)

European Championships 7th

Scottish Championships - 11th

World Championships - 7th (Qual)
2018 SEASON (GRADE 2)


British Championships - 8th
UK Championships - 6th
European Championships - 5th
Scottish Championships - 5th

World Championships (2nd Qual)- 11th


2017 SEASON (Grade 2)


British Championships - 9th

European Championships - 7th (Ep)
Scottish Championships - 8th
World Championships (2nd Qual)- 7th
2016 SEASON (GRADE 2)
British Championships - 14th
UK Championships -12th
Scottish Championships 16th (EP)
World Championships - 7th (Qual)
Cowal - 3, 3 & 1st
2015 SEASON (3A)

British Championships - 6th
UK Championships - 16th
European Championships-
4th
Scottish Championships -
5th
World Championships - 10th

CHAMPION OF CHAMPIONS
TABLE - 6th

BRITISH CHAMPIONSHIPS - 2015
EUROPEAN CHAMPIONSHIPS, 2013

EASTER CONCERT
: APRIL 2011

(2011 medley, jigs & hornpipes)

ISLAY PIPE BAND CD
'AT LONG LAST' STILL AVAILABLE!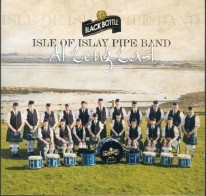 LISTEN TO A COUPLE OF TUNES: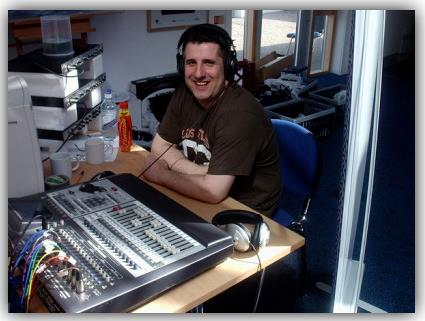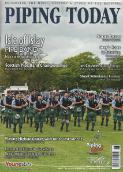 An interesting profile of Nigel and the band featured in the July 2012 issue of Piping Today.
*Copies are available from the Piping Centre in Glasgow.